Overview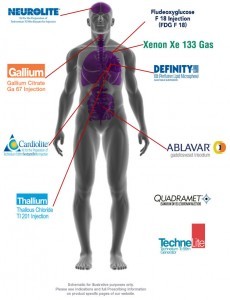 Lantheus provides diagnostic imaging and nuclear medicine products that assist clinicians with the detection of disease, primarily cardiovascular. Our products can help healthcare professionals optimize patient management and outcomes.
Cardiologists, nuclear physicians, radiologists, internal medicine physicians, nurses, technologists and sonographers working in a variety of clinical settings use our products in echocardiography, nuclear imaging,  and magnetic resonance imaging (MRI).
For patent information relating to our products, click here.